Performing Arts Holiday Program for School aged kids
STARZ Perform Holiday Programs
"It was so much fun, I can't wait for the next one to start!" Ashlee 7yrs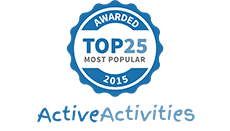 Give your kids a holiday they'll never forget with our ActiveActivities
Most Popular 2015 & 2016 Award Winning Program
Next Program:
Summer STARZ Perform 
Monday 15th – Friday 19th JANUARY
Hurry! Earlybird Discount Closes December 19th!
OR
Phone: 03 9391 1736 or 0425 731 569 & we will process your booking over the phone for you.
Live your dream of days full of:
THEATRE * ACROBATICS * CIRCUS * DANCE * SINGING * MUSIC *  ART * DRAMA & ACTING workshops, learning new tricks & skills for 5 whole days at the STARZ Perform Holiday Program!
Your NEW HOME for the HOLIDAYS!!
STARZ Perform Holiday Programs run from 9:30am – 3:30pm daily, with a  Showcase performance of what we have learnt for your FANS – parents, grandparents & friends each day, from 3:00pm.
Except for Wednesday – Because on Wednesday we DISCO 70s Style!
FREE EXTENDED CARE: 8:00AM – 6:00PM*
*Must be booked in prior to the day's commencement