Performing Arts Holiday Program for School aged kids
STARZ Perform Holiday Programs:
Calling all kids aged 5-16yrs who love the performing arts!
"It was so much fun, I can't wait for the next one to start!" Ashlee 7yrs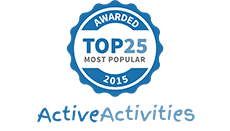 Give your kids a holiday they'll never forget with our ActiveActivities
Most Popular 2015 & 2016 Award Winning Program
Next Program:
Easter STARZ Perform 
Tuesday 3rd – Friday 6th APRIL
Hurry! Places Limited!

"Sound of Music" music theatre madness has taken over our upcoming STARZ Holiday Program!

Yes! It's almost time for STARZ and this time we'll be doing all of "Your Favourite Things", waiting for the Hills to Come Alive, the Lonely Goatherd to sing & the Deer to bring us back to Doh & Mi, and for "The Sound of Music" to come to life in our Easter STARZ Holiday program next week.

Which role will you play?
Which songs will be in the program?
Which dances will you do?
Who will you be?

We simply LOVE Rogers & Hammerstein's classic musical "the Sound of Music" which originally starred Julie Andrews, so we want to bring it to life in our workshops all next week from Tuesday to Friday.

Four days of drama, musical theatre & singing workshops to Excite, Engage & Inspire your child these holidays at
STARZ PERFORM Holiday Program!

Click to Book Online Now
OR
Phone: 03 9391 1736 or 0425 731 569 & we will process your booking over the phone for you.
Live your dream of days full of:
THEATRE * ACRO* CIRCUS * DANCE * SINGING * MUSIC *  ART * DRAMA & ACTING workshops, learning new tricks & skills at the STARZ Perform Holiday Program!
Your NEW HOME for the HOLIDAYS!!
STARZ Perform Holiday Programs run from 9:30am – 3:30pm daily, with a  Showcase performance of what we have learnt for your FANS – parents, grandparents & friends each day, from 3:00pm.
Except for Wednesday – Because on Wednesday we DISCO 70s Style!
FREE EXTENDED CARE: 8:00AM – 6:00PM*
*Must be booked in prior to the day's commencement